Regourd Aviation presents the Group's new brand, Amelia.
Amelia is the new name of our European airline, formerly known as the association of Regourd Aviation and its subsidiaries Aero4M, Airmain and ATO Regourd Aviation. A dynamic, conquering and international name, or rather a first name, to support the growth of the Regourd Aviation group.
We are creating a strong identity to unite our airline under the same banner. We have chosen a brand that represents our Group and its history: solid foundations in the aeronautics industry, but with a face focused on tomorrow's way of travelling.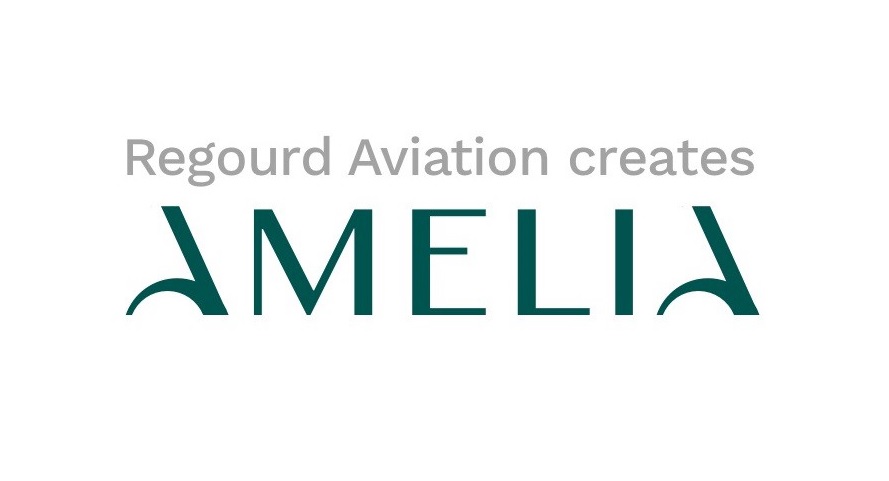 Amelia, a unique name for an integrated airline
We coordinate the care and maintenance of its aircraft, the recruitment and training of our pilots, as well as the marketing and management of flight operations. All these activities make us a fully integrated airline. These activities were previously managed by our subsidiaries Airmain (EASA Part-145 — France), Aero4M (EASA AOC, PART M, Part-145 — Slovenia), and ATO Regourd Aviation (ATO). Amelia now groups all these activities under one name, for more coherence and cohesion.
Amelia, the DNA of business aviation at the service of travelers
For more than 40 years, the group has consistently offered aeronautical services to the highest standard, taking as a reference our initial business, corporate aviation. Amelia is an elegant name, to continue to uphold these standards that are dear to us, for the benefit of our passengers.
Amelia, at the head of a premium fleet
Amelia's ambition is to serve new nomads with the best aircraft, adapted to their needs. Our dynamic fleet management program equips Amelia with modern aircraft (ERJ 135, 145, ATR 42, 72, …) that meet and adapt to market demand. Amelia is a young and dynamic name, flexible and adaptable, to best meet the needs of a growing market.
This name change is accompanied by a new website flyamelia.com and a new design, to better illustrate this renewal.
Thank you for your support,
You can find us on flyamelia.com.