Airworthiness
Through Amelia International, we manage the Continuing Airworthiness Management Organisation (CAMO).
Amelia International : a team of trained and certified CAMO engineers
Amelia International, our subsidiary located in Ljubljana, Slovenia, ensures the proper organisation of aircraft monitoring and maintenance, compliance with the regulations in force for flight operations, and the anticipation and preparation of each flight operation. 
Our teams support you in airworthiness management, certification and fleet transitions.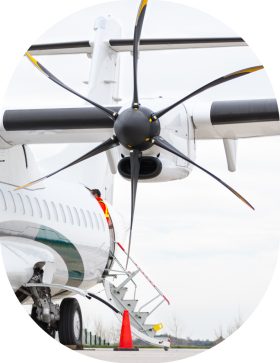 Adaptability and flexibility
Fit for purpose solutions
Services for all your needs
Serving a variety of actors
Outsource the airworthiness of your entire fleet, or just part of it to our expert engineers
Asset managers and Aircraft brokers
We make sure that your aircraft are always ready for your customers
We help you secure the value of your assets with fit for purpose solutions
About Amelia International​
Amelia International has been operating in Slovenia since 2008.
Founded in 2008, Aero4M (now Amelia International) was initially a base and line maintenance organisation for helicopters.
In June 2012, the company became an airline and a CAMO after the issuance of the Air Carrier and CAMO certificates.
In 2019, Aero4M's activities operated for its parent company were rebranded as Amelia International.

Continuing Airworthiness Management Services

Poslovna cona A12
4208 Šenčur
SLOVENIJA